Class of 2022 Career Outcomes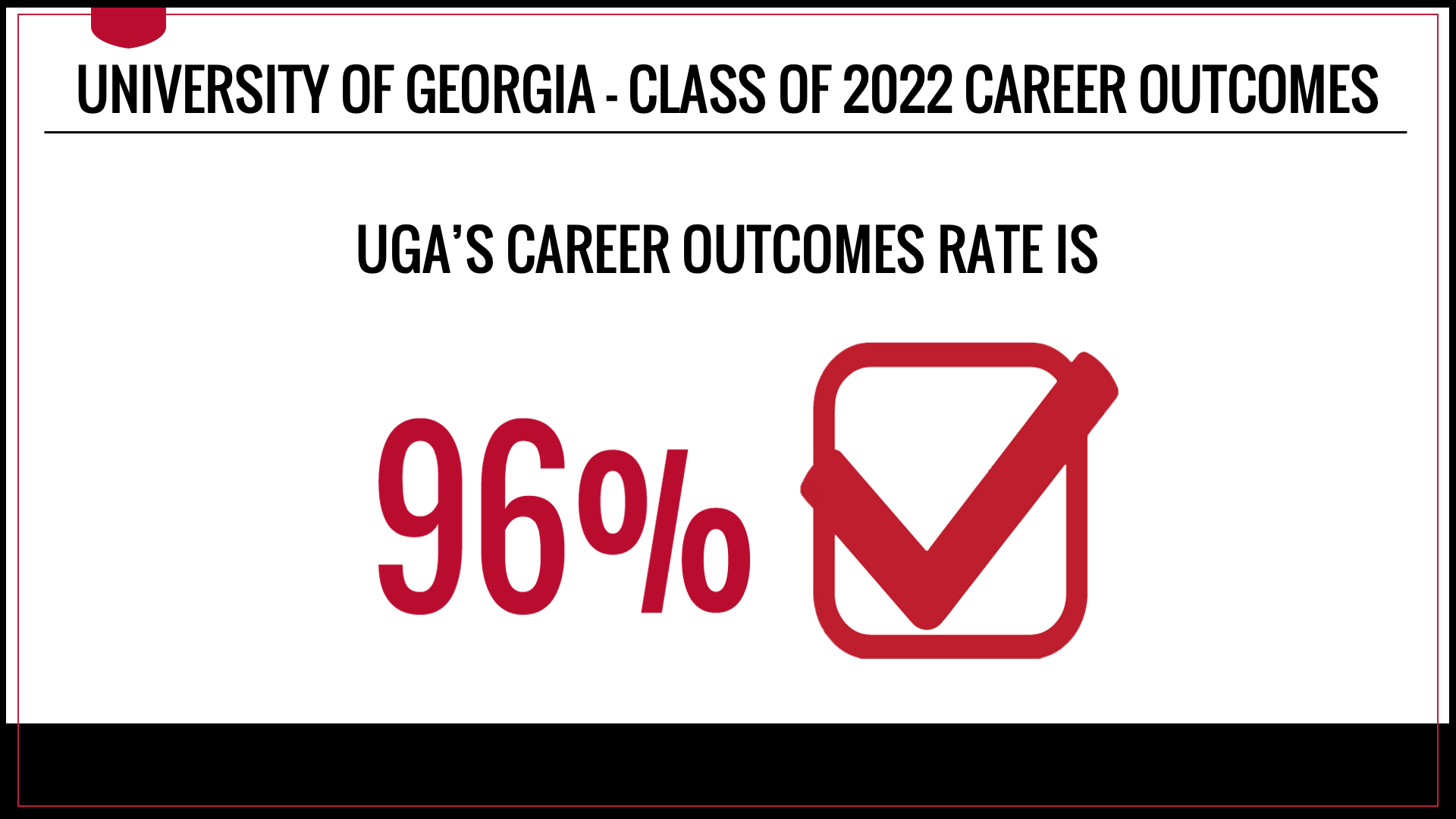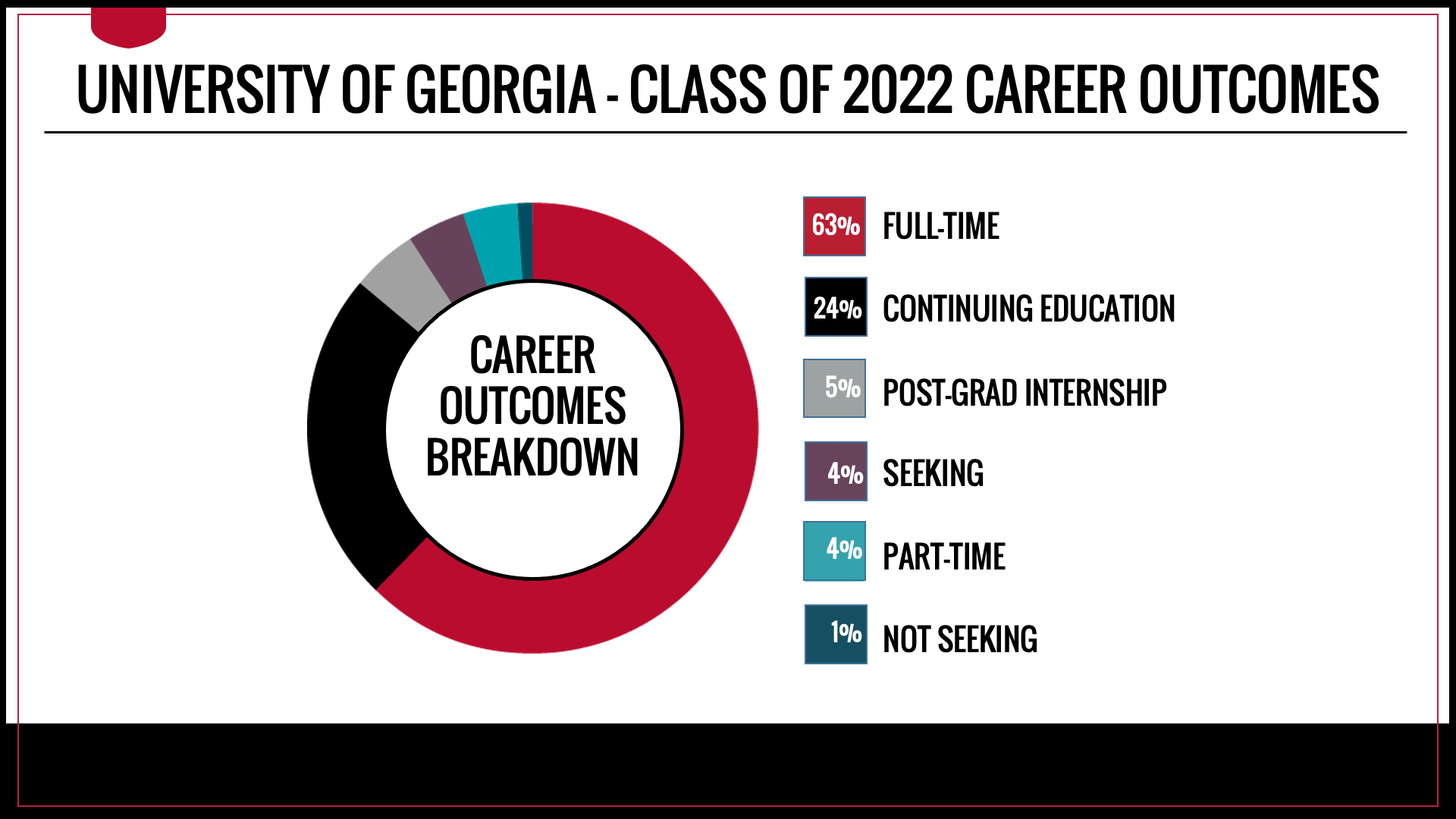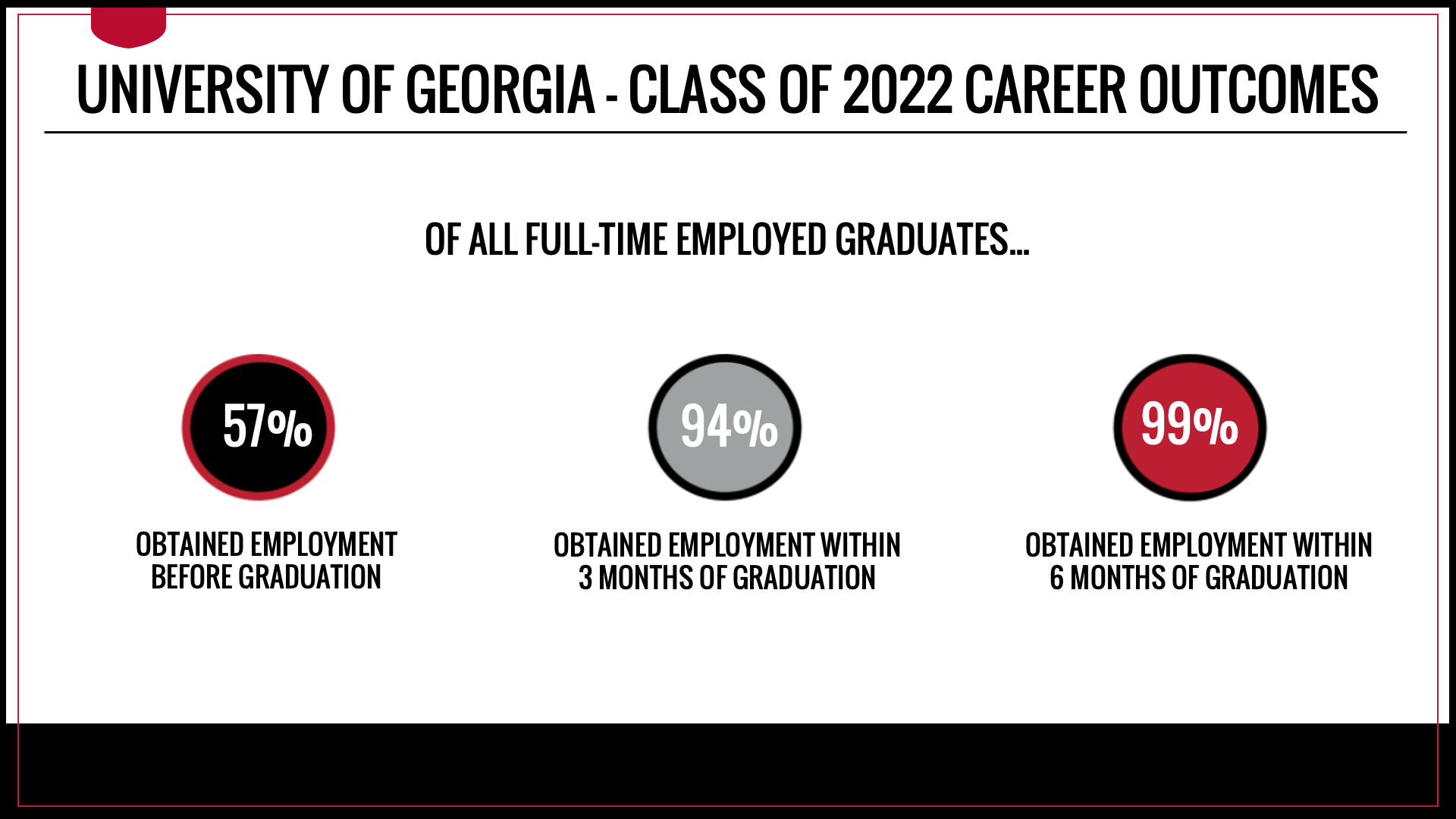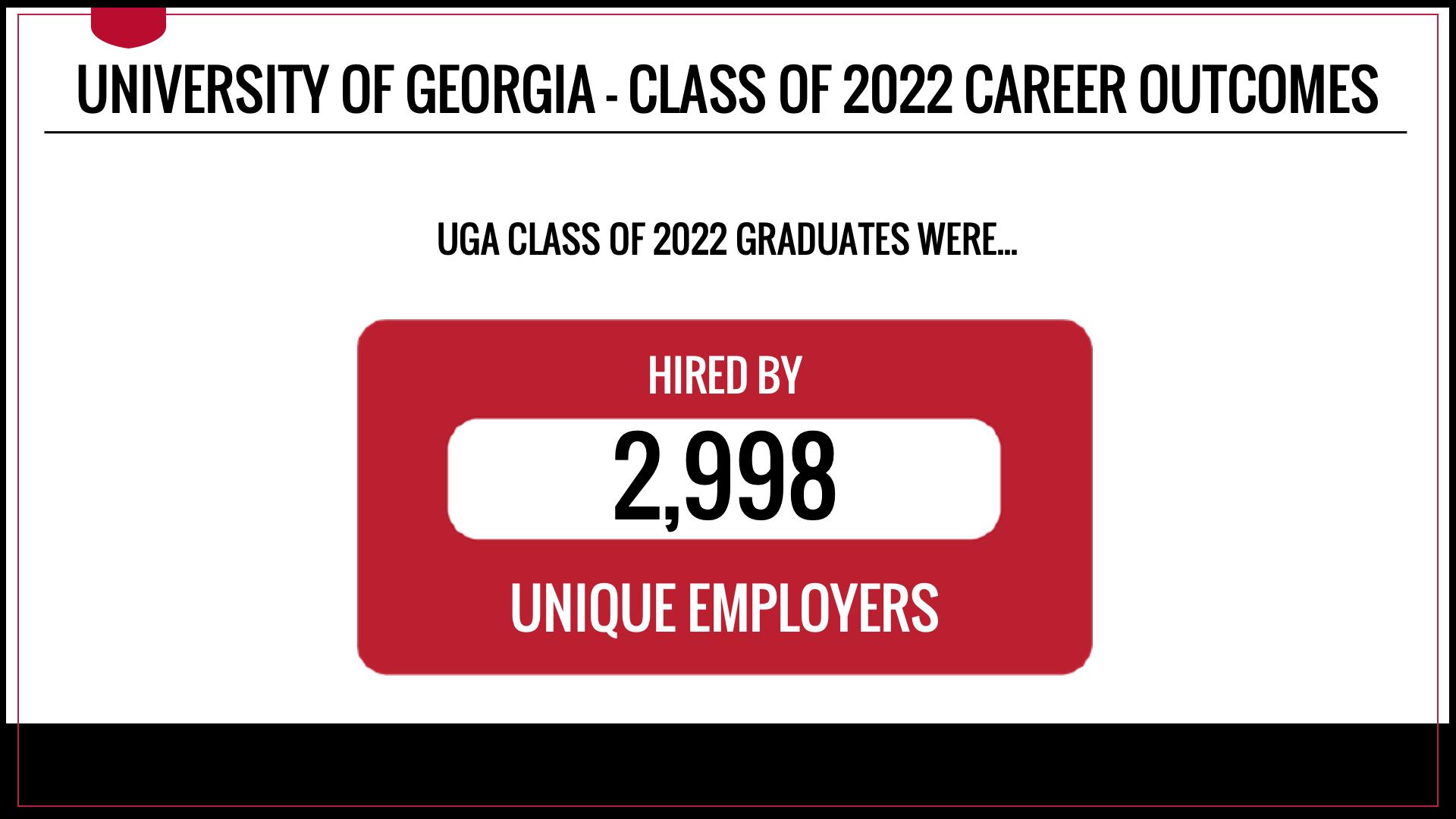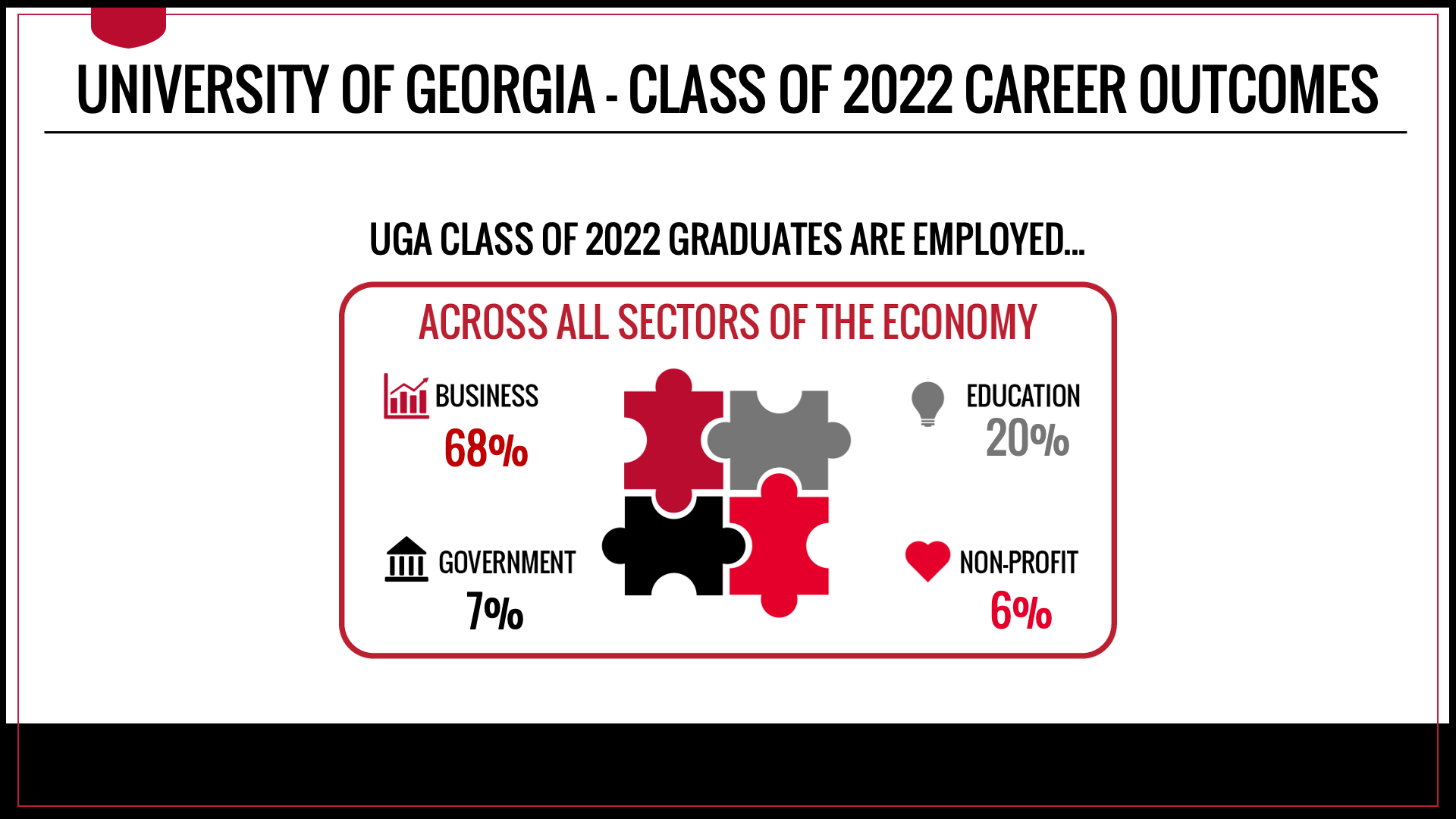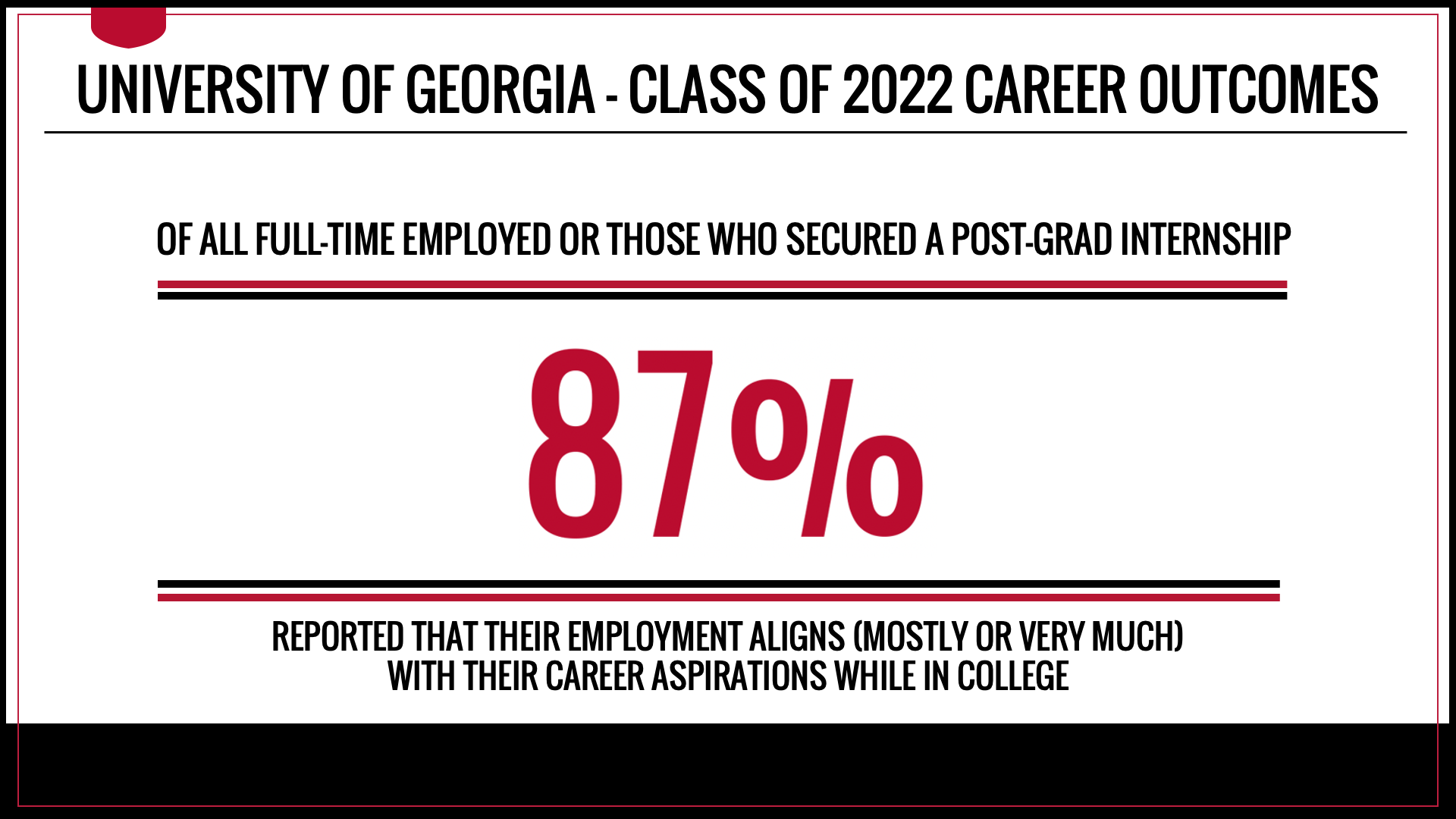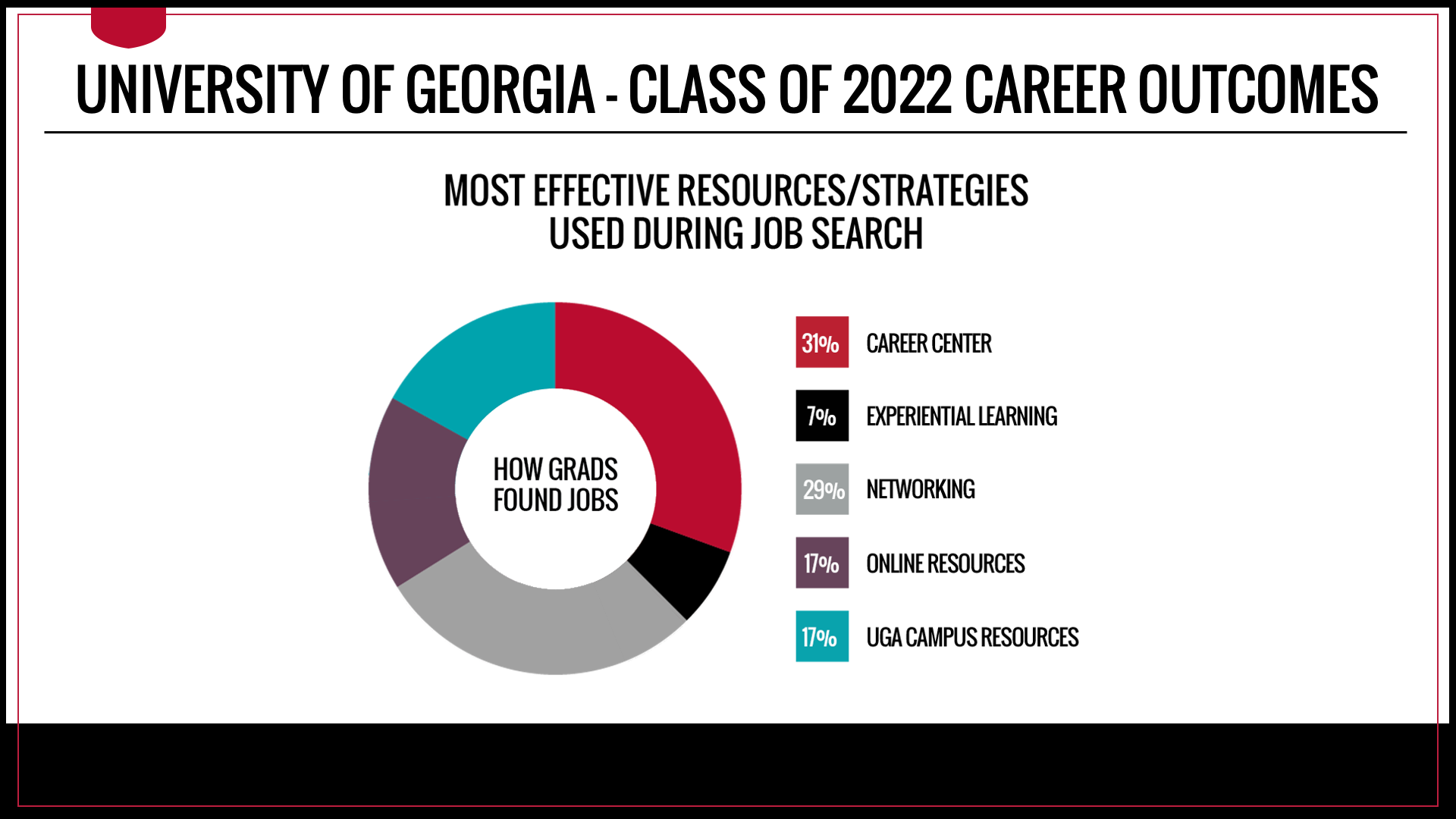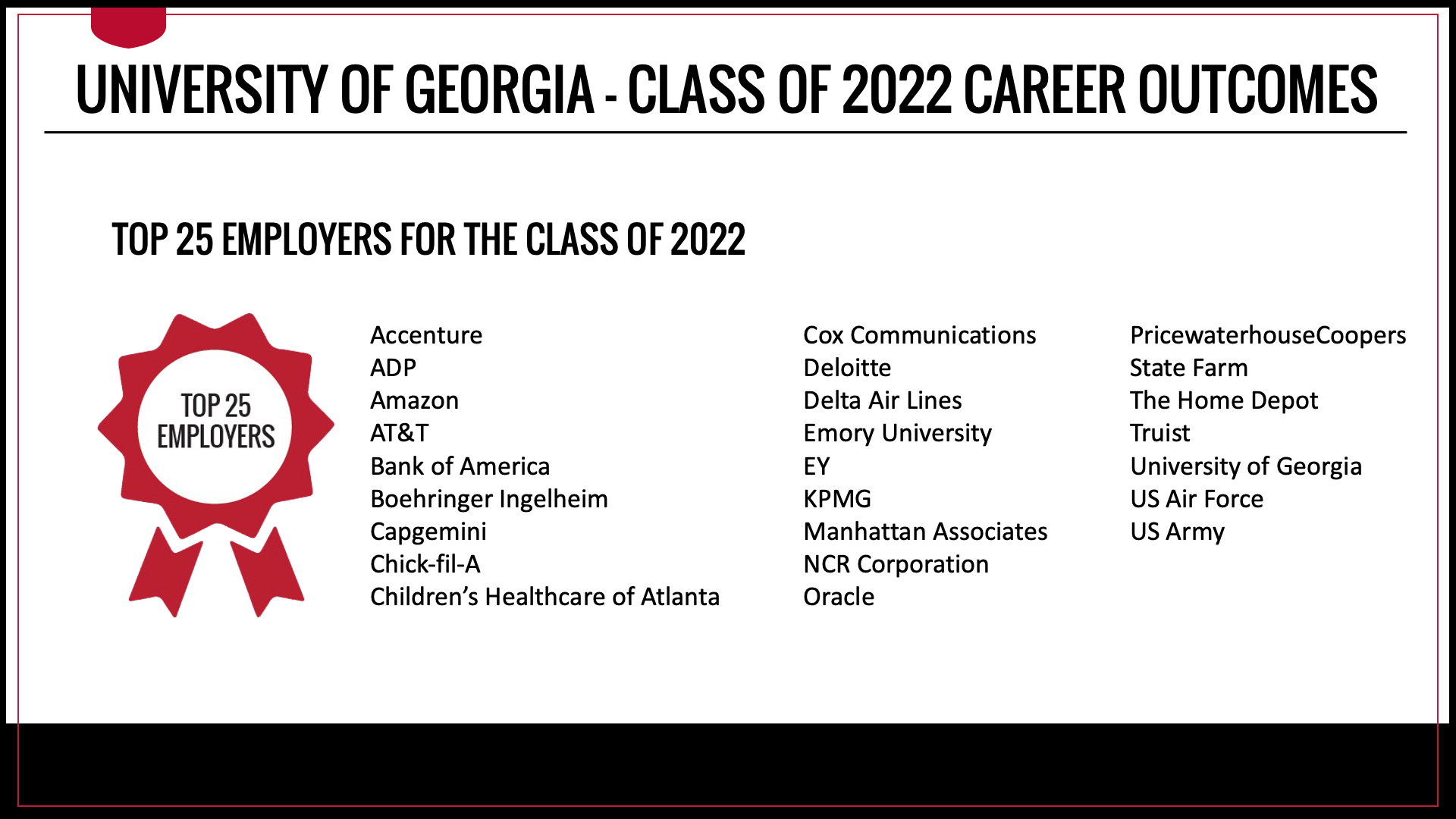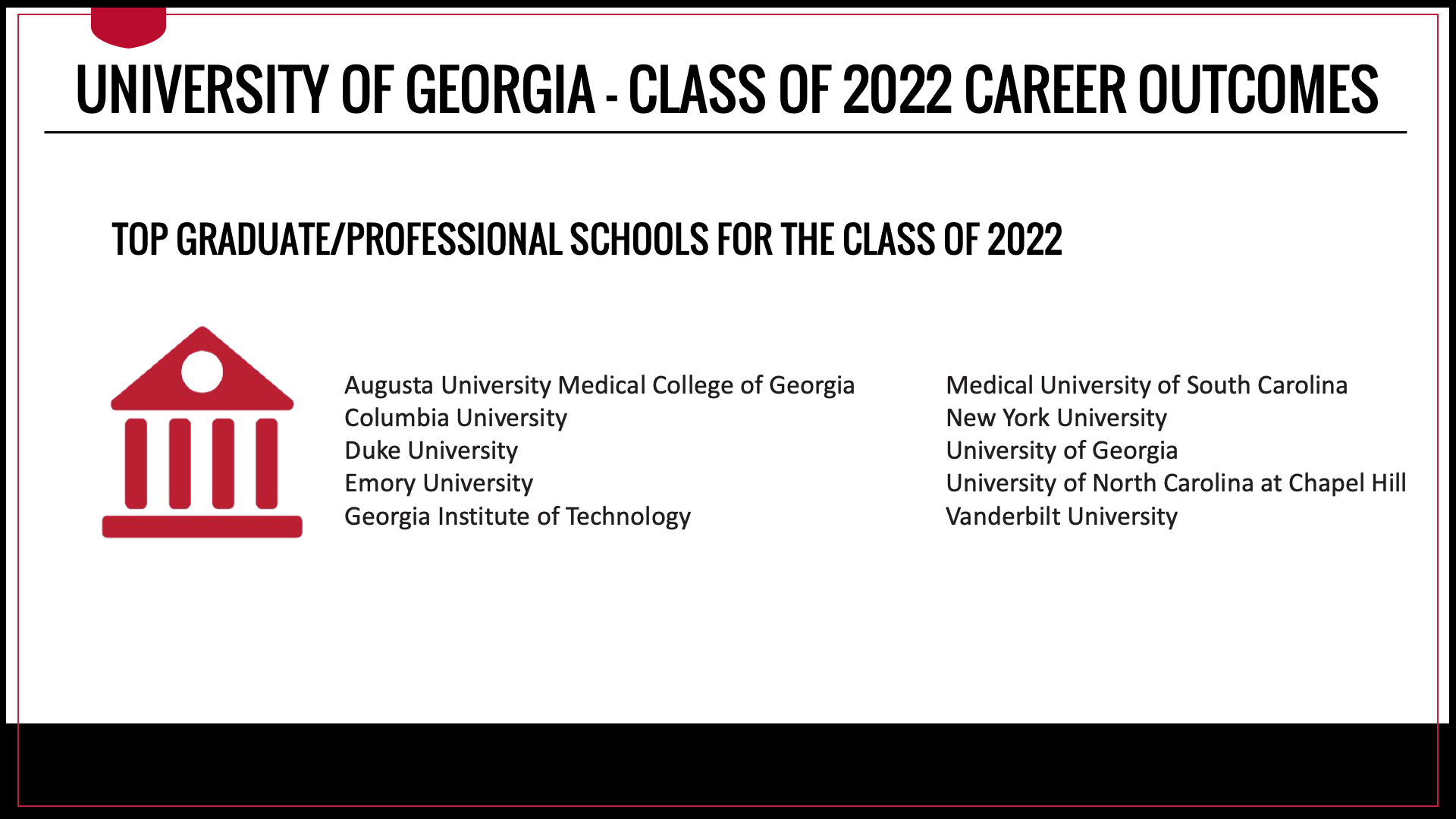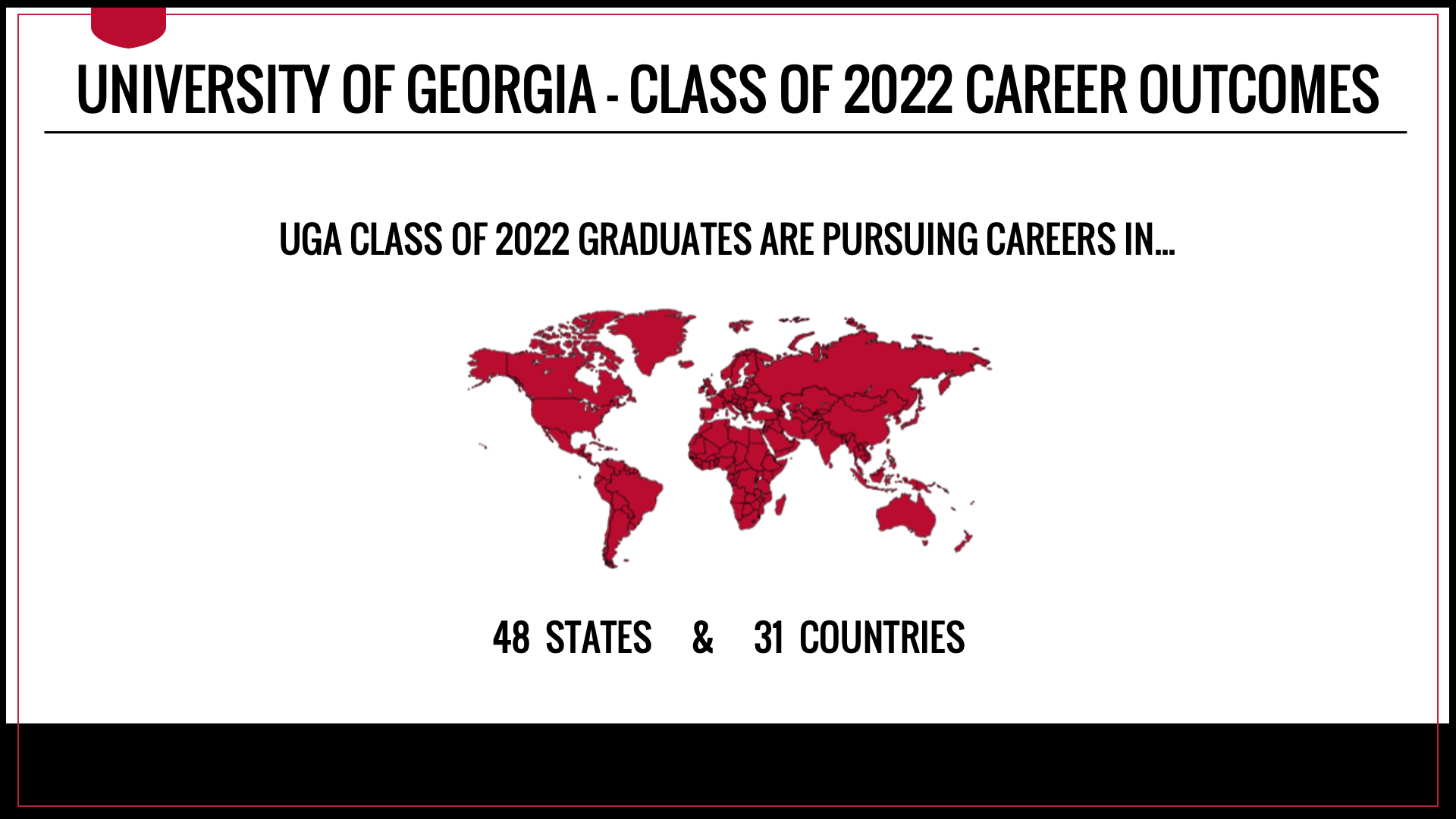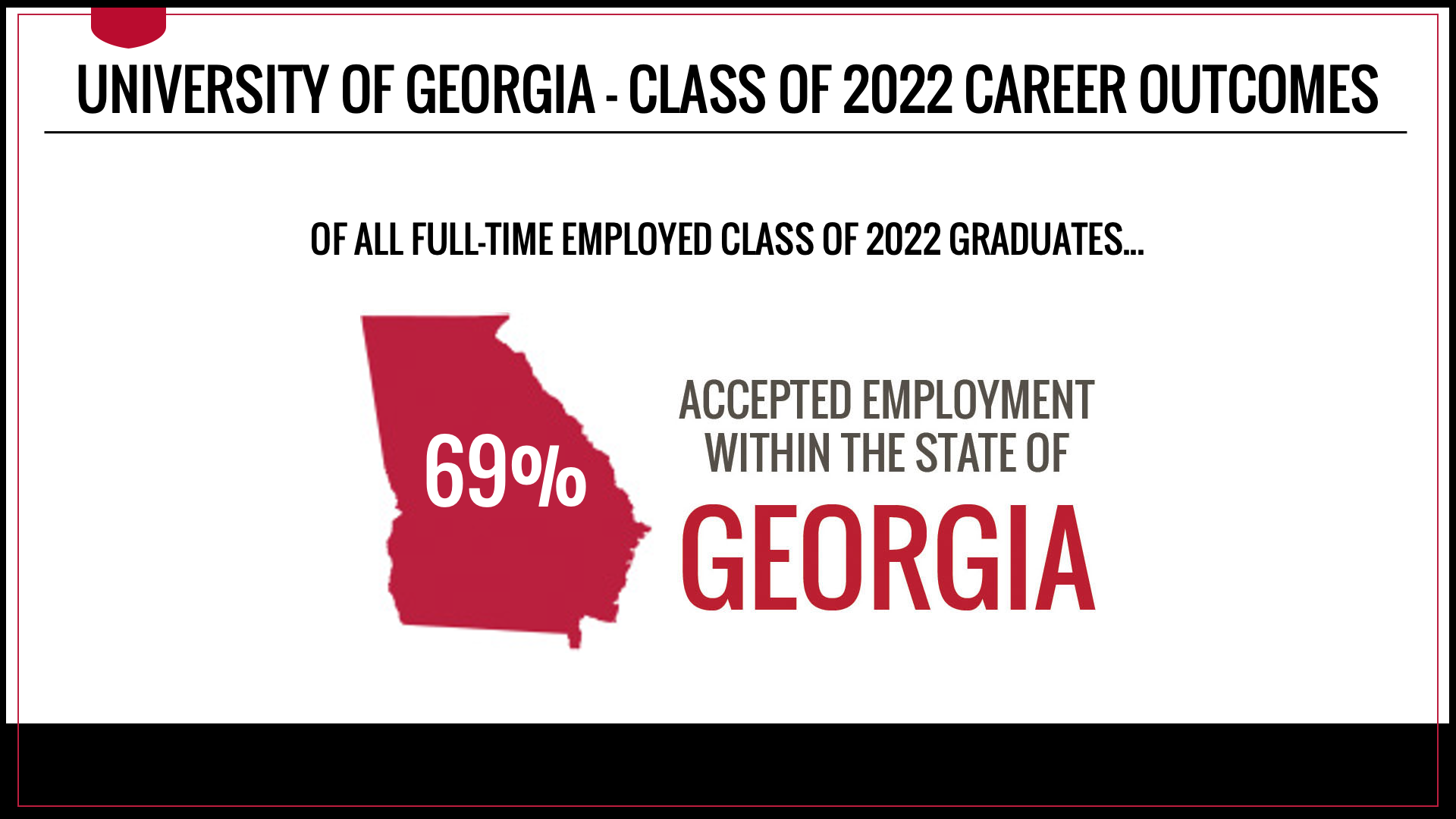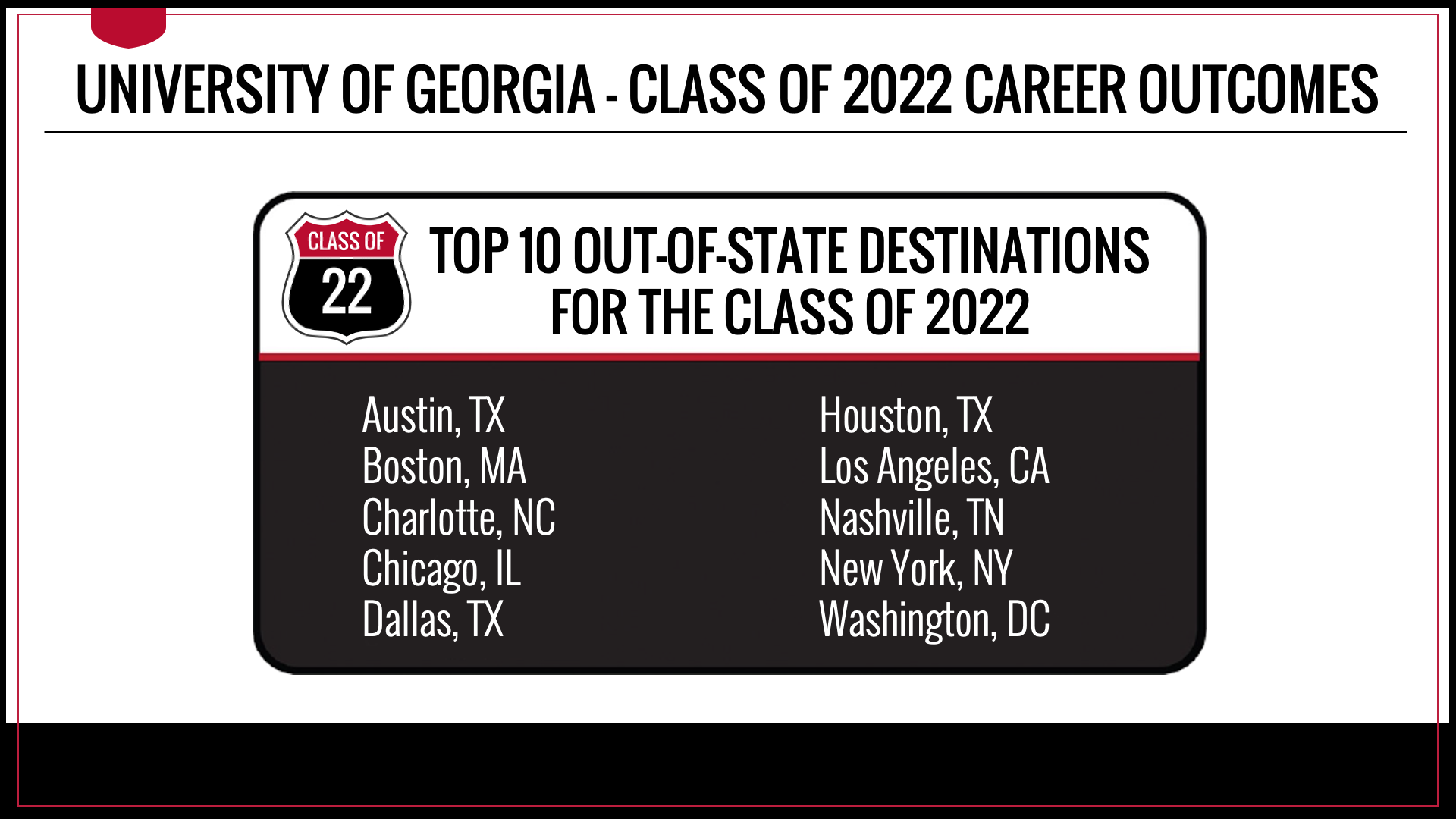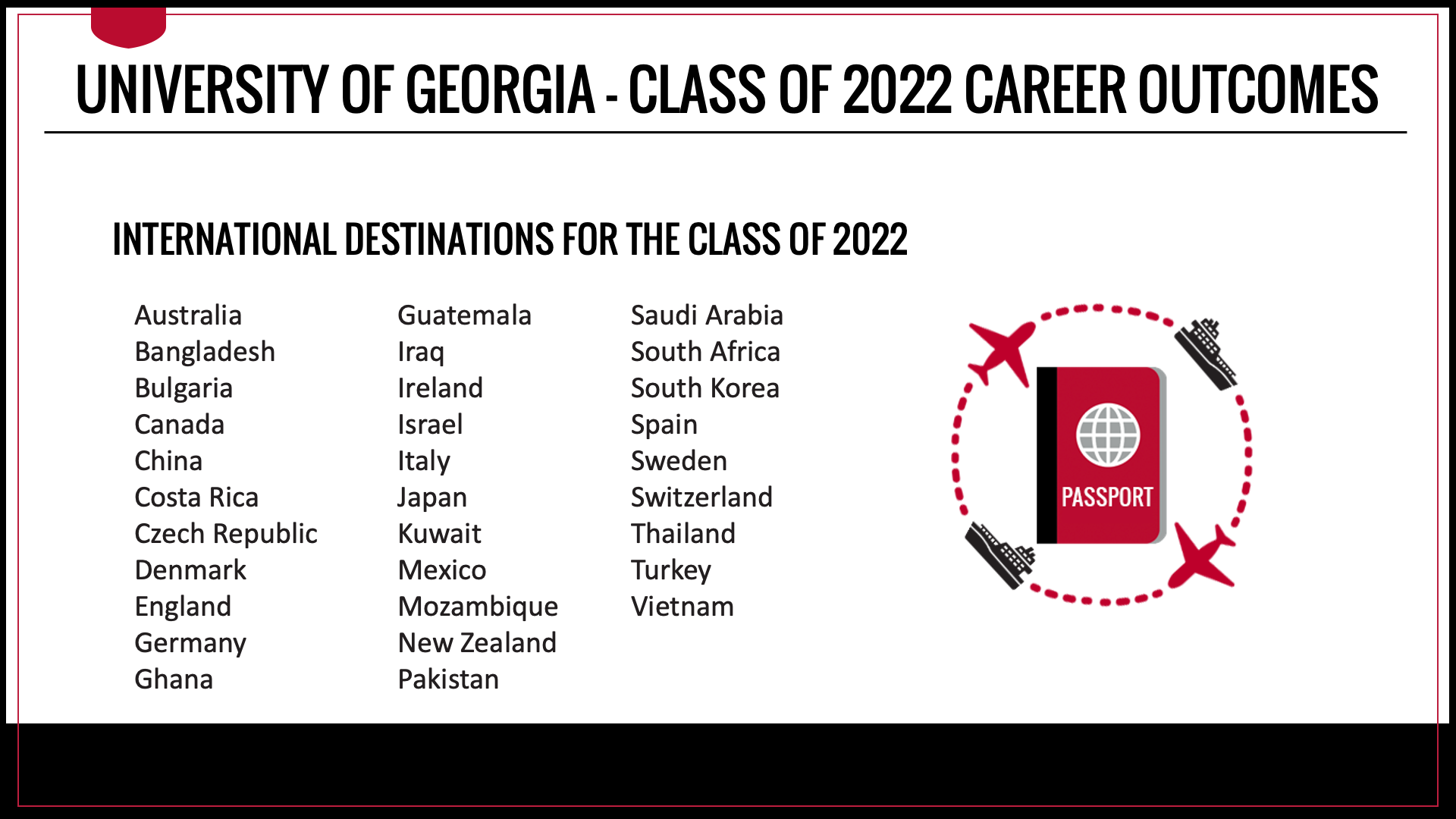 The UGA Career Outcomes Initiative
The Career Outcomes Initiative provides insight into the employment and continuing education status of UGA graduates within an average of 6 months of their graduation date. Additionally, this self-reported data details employment, salary, and graduate school information. These reports constitute the only centralized employment data collection for the University of Georgia and are used by current students, employers, colleges/schools, departments, and other stakeholders. Data from our survey is published in the UGA Fact Book and reported to various organizations that rank colleges, such as US News and World Report.
---
Career Outcomes Rate
The Career Outcomes Rate is calculated using the number of students who are employed, continuing their education, or not seeking employment within an average of 6 months after graduation. UGA's 96% Career Outcomes Rate is based on the known career outcomes of 8,073 graduates from the Class of 2022.
---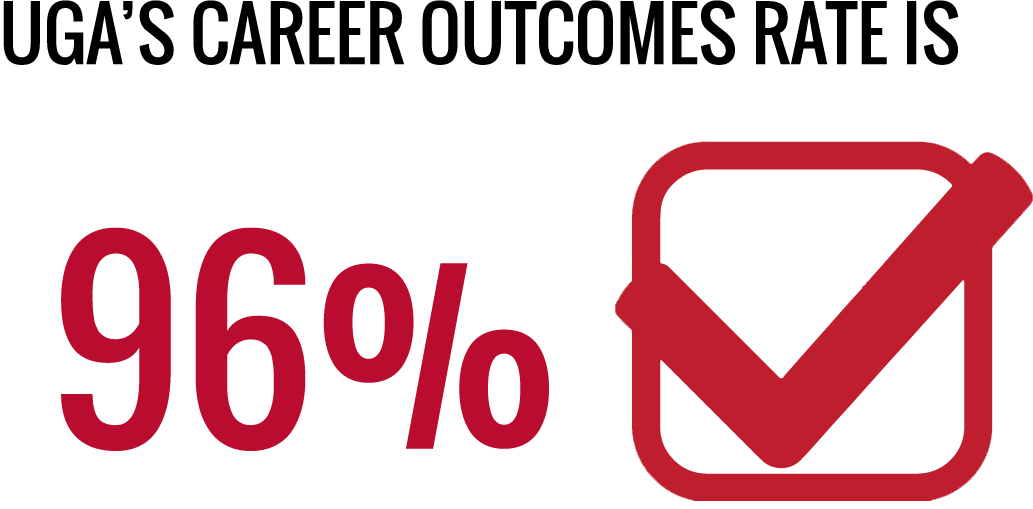 ---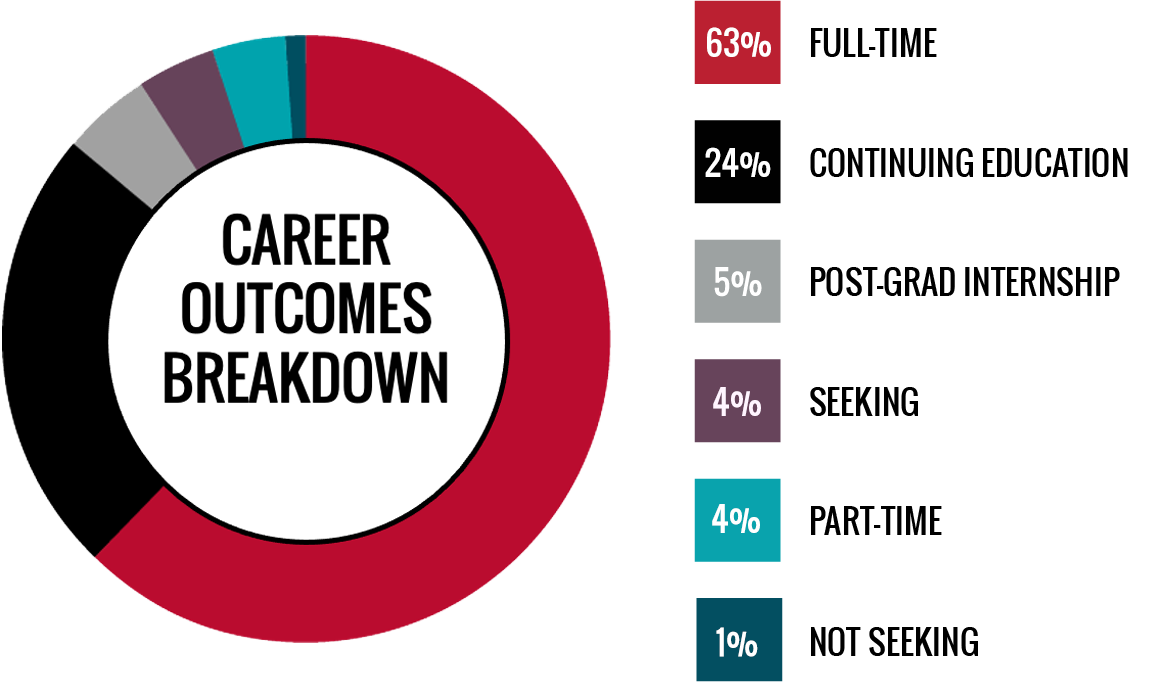 ---
OF ALL FULL-TIME EMPLOYED GRADUATES...
---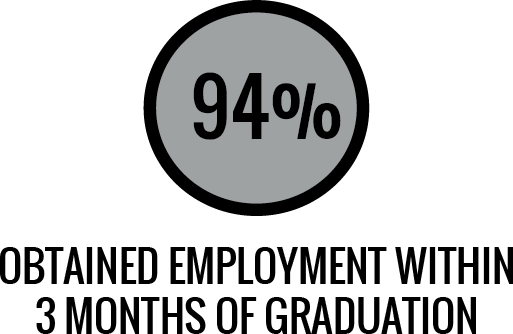 ---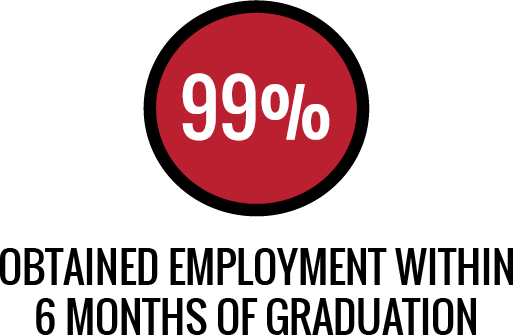 ---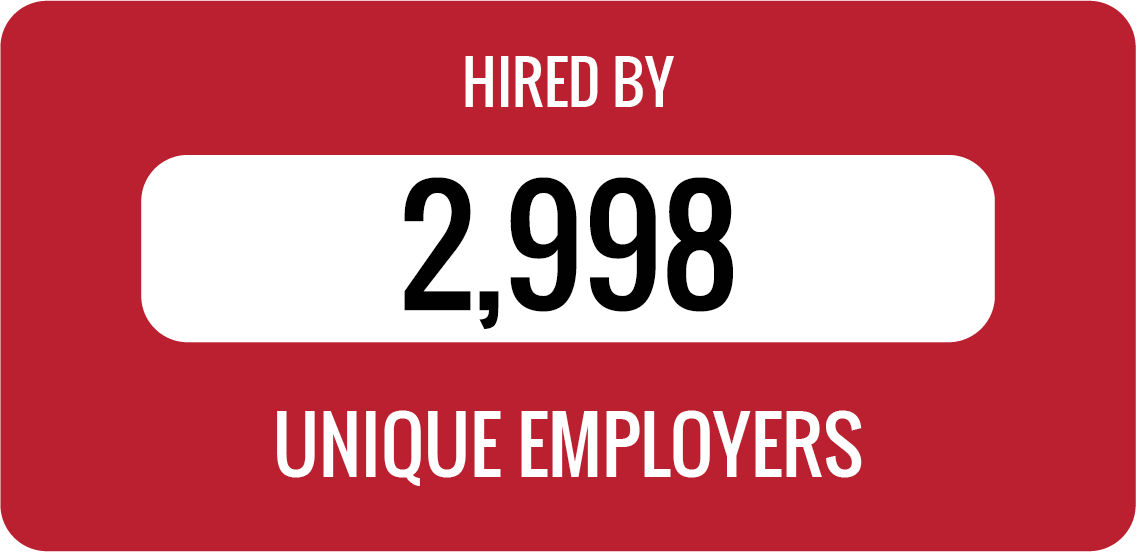 ---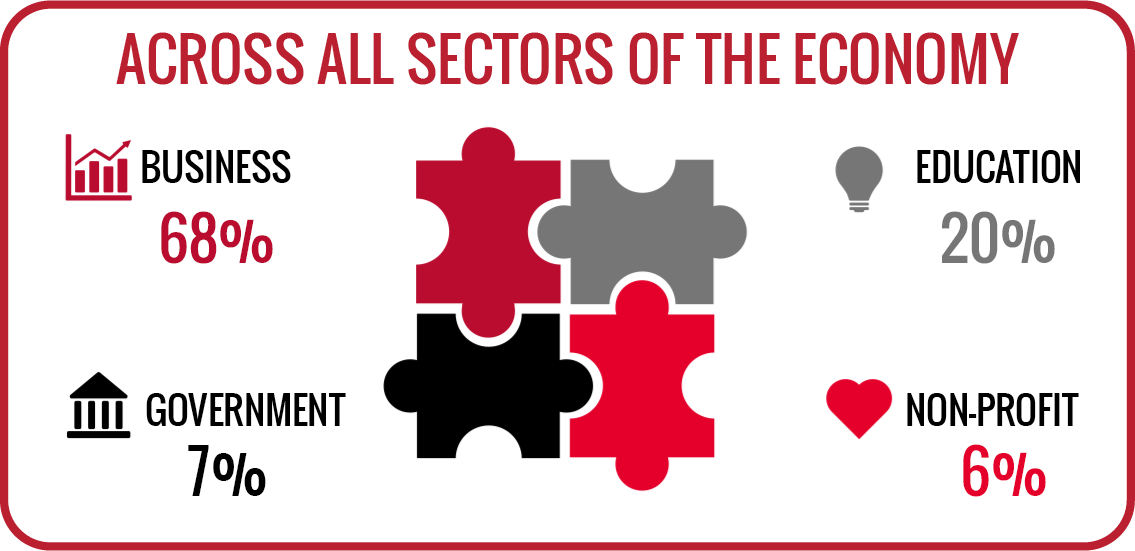 ---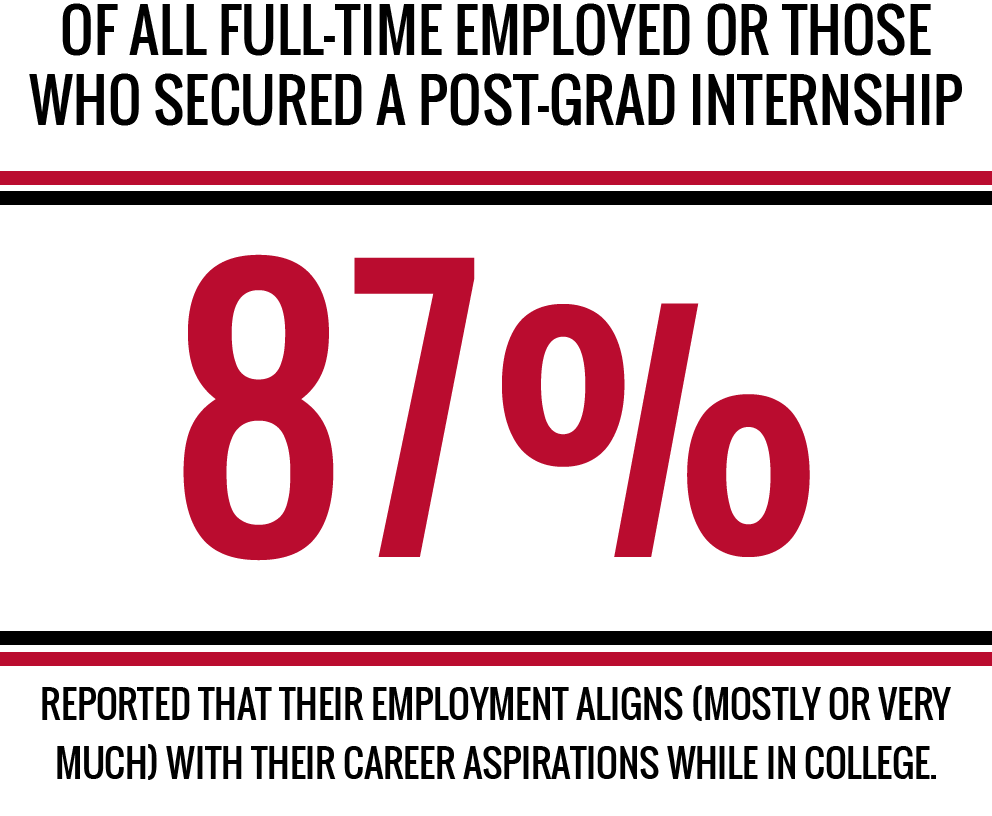 ---
---
TOP 25 EMPLOYERS FOR THE CLASS OF 2022 **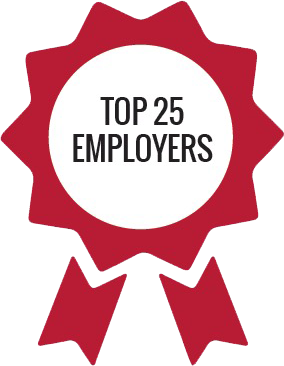 ---
Accenture
ADP
Amazon
AT&T
Bank of America
Boehringer Ingelheim
Capgemini
Children's Healthcare of Atlanta
Chick-fil-A
Cox Communications
Deloitte
Delta Air Lines
Emory University
EY
KPMG
Manhattan Associates
NCR Corporation
Oracle
PricewaterhouseCoopers
State Farm
The Home Depot
Truist
University of Georgia
US Air Force
US Army
---
TOP GRADUATE/PROFESSIONAL SCHOOLS FOR THE CLASS OF 2022 ***
Augusta University Medical College of Georgia
Columbia University
Duke University
Emory University
Georgia Institute of Technology
Medical University of South Carolina
New York University
University of Georgia
University of North Carolina at Chapel Hill
Vanderbilt University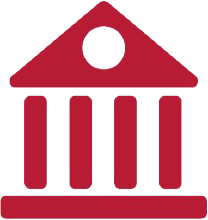 ---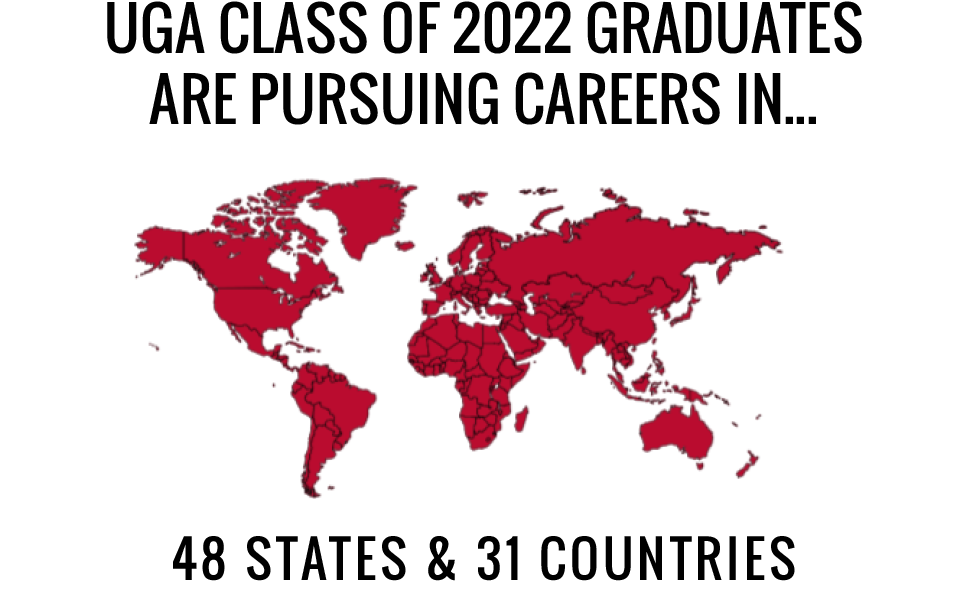 ---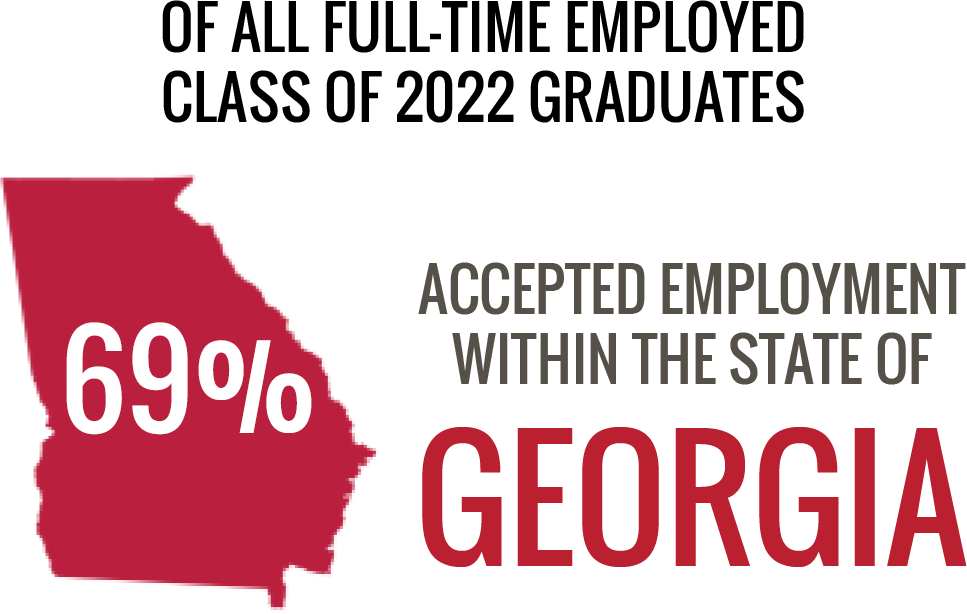 ---
TOP U.S. DESTINATIONS FOR THE CLASS OF 2022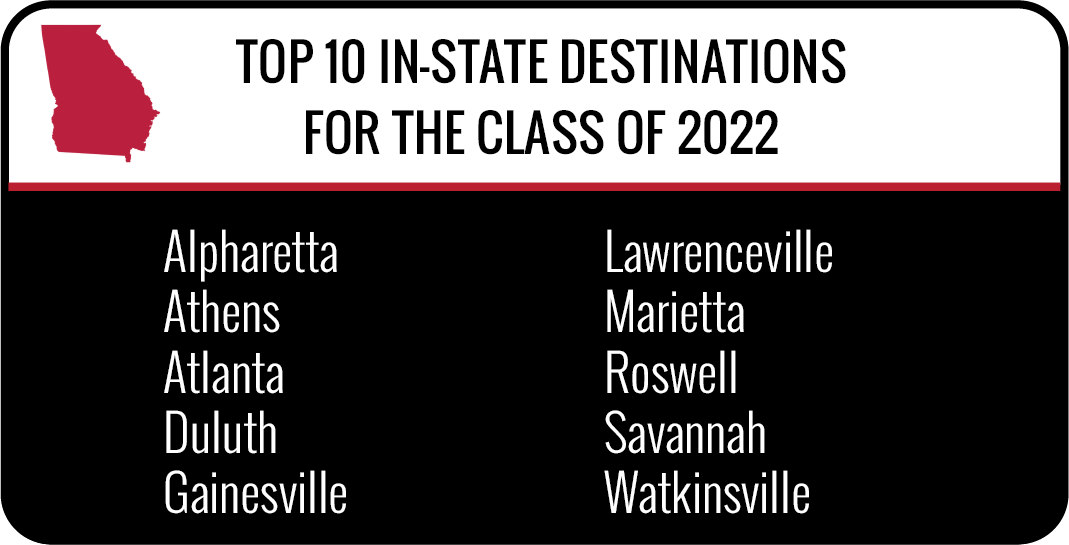 ---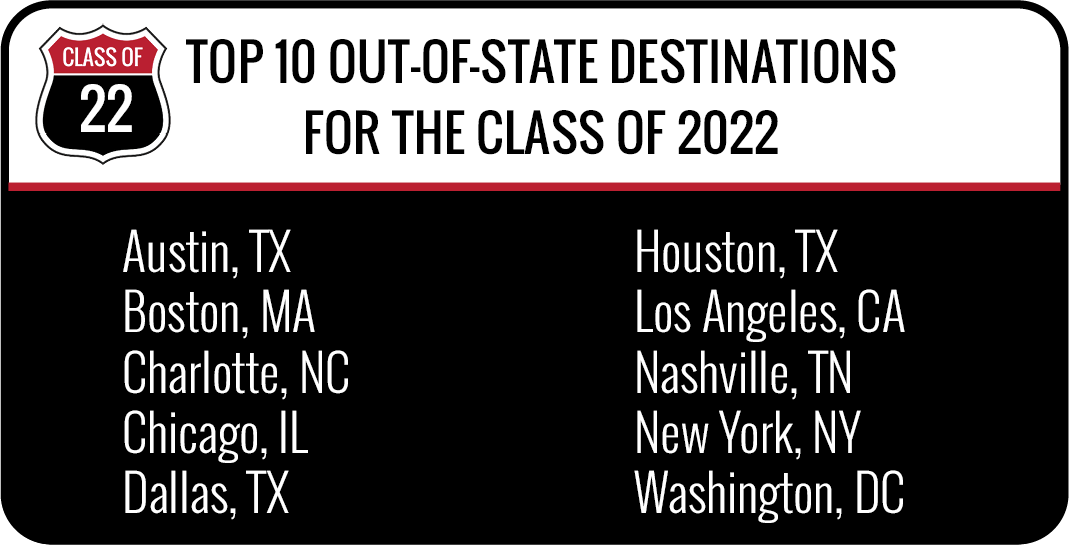 ---
INTERNATIONAL DESTINATIONS FOR THE CLASS OF 2022
Australia
Bangladesh
Bulgaria
Canada
China
Costa Rica
Czech Republic
Denmark
England
Germany
Ghana
Guatemala
Iraq
Ireland
Israel
Italy
Japan
Kuwait
Mexico
Mozambique
New Zealand
Pakistan
Saudi Arabia
South Africa
South Korea
Spain
Sweden
Switzerland
Thailand
Turkey
Vietnam
---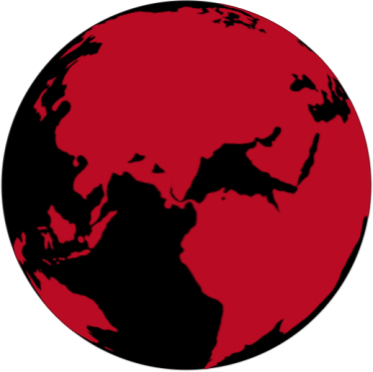 ---
UNIVERSITY OF GEORGIA CLASS OF 2022 CAREER OUTCOMES
* Post-Grad Internship includes such experiences as internships, fellowships, residencies, and postdoctoral research
** Public school systems not included (for a list of top school systems hiring UGA Class of 2022, please visit: https://career.uga.edu/outcomes/summary22)
*** A selected representation of the top graduate/professional schools at which UGA Class of 2022 graduates have enrolled