We Can Help You
Choose a major, explore careers, prepare for the job search, and become Arch Ready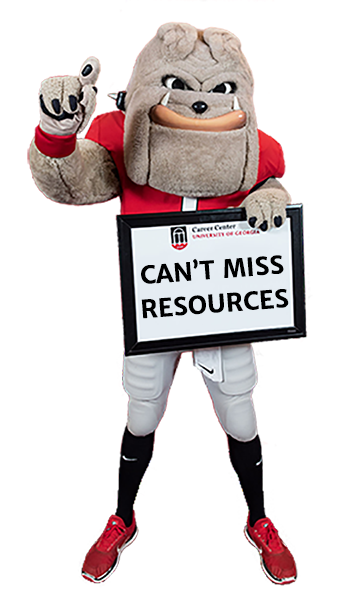 Arch Ready Professionalism Certificate
Attend workshops to support your career and professional development. We cover a variety of topics from choosing a major and career to developing your resume and finding internships or jobs.
Diversity Resources
The Career Center is committed to serving all students at UGA! We are excited to provide resources that will further enhance the career development of underrepresented students.
Career Guide
Need help now? Use this guide anytime to quickly answer your career questions and access . We also have other guides on more specific topics to support you.
Big Interview
Use Big Interview to learn and practice your interview skills, whether you're interviewing for a job or graduate school.
We're
excited
happy
to partner with these employers...