Alumni Career Coaching
The University of Georgia values its alumni by offering free career coaching assistance through the Alumni Career Services office. Finding a great career can be challenging at times, which is why we offer robust support to ensure that you can always reach your goals. Whether you would like to change careers, earn a promotion, go back to school, discover a new path, or get your dream job, we can help you! Our appointments are offered in-person (UGA's Athens Campus), and via Skype or phone.

"What can we talk about in an appointment?"
Types of appointments: We offer appointments that range from career exploration, career assessments, job search strategies, resumes, cover letters, personal statements, preparing for graduate and professional schools, career transitions, handling unemployment, LinkedIn, networking, and more!
How to prepare for your first appointment: Once you have scheduled your appointment on Handshake you can send your career coach any materials that you would like them to have during the appointment, as well as highlight any specific questions or goals you would like to focus on.


"Who will be my coach?"
Kali DeWald, Associate Director of Alumni Career Services – Coaches all alumni.
email: kdewald@uga.edu , phone: (706) 542-6648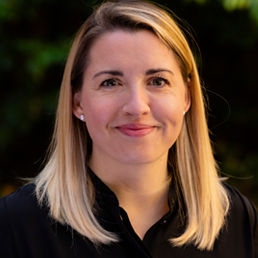 Kali DeWald has 9 years of career coaching experience and currently serves as the Associate Director of Alumni Career Services for the University of Georgia. Her specializations include career transitions, networking, and job search strategies and she enjoys helping UGA alumni find meaningful work. She holds a Master of Science in Career Counseling and a Bachelor of Arts in Anthropology from San Francisco State University and is also a Board Certified Career and Life Coach. Kali is also a certified practitioner in the Strong Interest Inventory and Myers-Briggs Type Indicator (MBTI), and currently serves on the Georgia Career Development Association's Executive Board.

"How can I make an appointment?"
Step by step instructions for booking:
Log into Handshake
Click the "Career Center" dropdown tab
Click "Appointments"
Click "Schedule a New Appointmen" button
Select the "Alumni & Recent Graduates" option or "Recent Graduates" if you graduated in the past 5 years. If you have completed the Alumni Job Search Boot Camp, please select this option.
Next, select the type of appointment that you would prefer and the date and time.
Complete the registration form fully - be sure to change the "Appointment Medium" to either the In-Person, Phone, or Skype appointment option.
You're all set! Handshake will send you an appointment reminder
"Where will my in-person appointment be?"
Alumni Career Services are located at UGA's Athens campus in Clark Howell Hall on the 2nd floor.
UGA Career Center
Clark Howell Hall, 2nd Floor
825 S. Lumpkin St.
Athens, GA 30602
Parking: Tate Parking Deck, UGA * payment is required
---