Arch Ready Professionalism Certificate Program
Are you Arch Ready?
The Arch is more than just a symbol here at UGA; it represents our time-honored traditions and marks the boundary between college life and the professional world. That's where the UGA Career Center comes in – we're dedicated to supporting your journey towards a fulfilling career.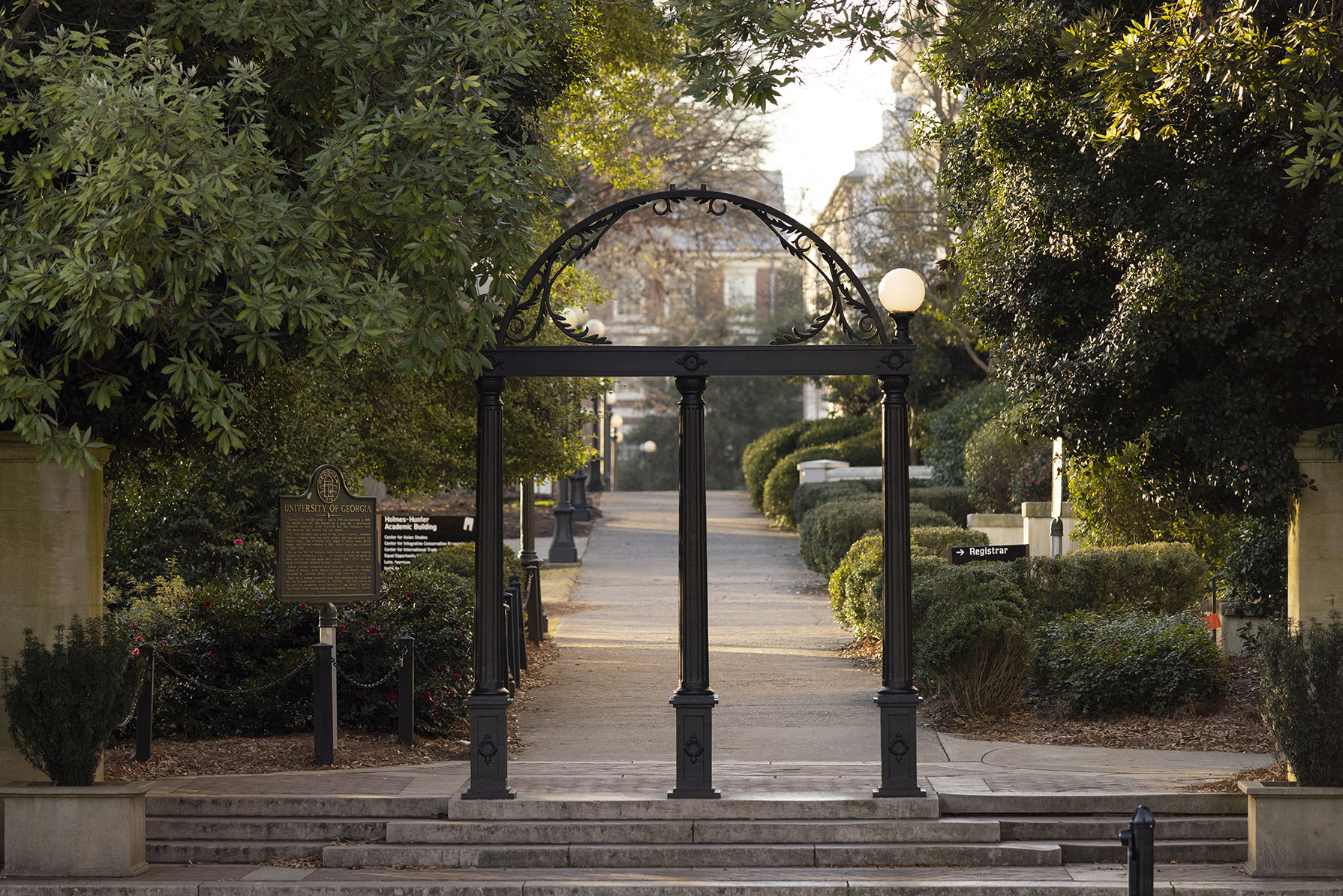 Being "Arch Ready" means being fully prepared for life after graduation. Our Arch Ready programs are designed to equip you with the skills and experiences that employers and graduate schools value the most. From acing interviews to building strong networks, we've got you covered!
You can choose to attend individual programs based on your interests and needs. But if you're up for a challenge, we invite you to commit to attending five programs in one semester. By doing so, you'll earn the prestigious Arch Ready Professionalism Certificate – a symbol of your readiness to excel in your future career.
Arch Ready programs are facilitated by industry professionals, UGA Mentors, and UGA Career Consultants. Through these programs, you will acquire the most up-to-date and valuable insights from experts in the field.
This semester, the majority of our programs will be offered virtually, with a few in-person options. Check our event calendar on the Career Center website or Handshake to find out the format of each program. Virtual programs will be conducted via Zoom Webinar or Zoom Meeting, accessible through Handshake. Be sure to login to the Handshake event on the program's day/time.
The Arch Ready Professionalism Certificate is designed to develop a strong sense of professionalism in students. In that light, we ask students to respect the following guidelines when attending an Arch Ready event:
Arrive on time and stay for the entire workshop or event. Students arriving more than 5 minutes late won't receive credit for attending.
Maintain a professional brand on Zoom. Though online learning can feel casual, please use a respectful profile picture, and consider your appearance when using video. For in-person events, present yourself as you would to potential employers or alumni.
If you attend an Arch Ready event for class credit, you'll receive a confirmation email after completing each post-event survey. This email serves as your attendance record.
Register for all virtual programs through your Handshake account. Arch Ready credit towards the certificate will not be granted without registering via the Handshake event link.
"What's in it for me?"
The Arch Ready Professionalism Certificate gives you a competitive edge! Covering essential professional development topics such as resume/CV writing, interviewing, and networking, this comprehensive program prepares you well for life after the Arch. Upon completion, you'll receive a formal digital Arch Ready certificate, showcasing your readiness to excel in your future career. You can add this certificate to your resume and promote your completion on LinkedIn.
Which Arch Ready Programs are best for you?
Take this short Arch Ready Buzzfeed Quiz to find out which Arch Ready programs will help you the most this semester!
Need help tracking your attendance?
Download this Arch Ready Program Self-Tracker Fillable Form.
Obtaining the Arch Ready Certificate
To support the professional development of UGA students, the Career Center offers an "Arch Ready Certificate" program each semester. Obtaining the certificate is easy!
Make sure to register for each virtual event via the Handshake event link, or check-in to the in-person event. You will not receive Arch Ready credit towards the certificate if you do not register or check-in for the Arch Ready program. For virtual programs, you must log into Handshake and access the program through Handshake on the day/time of the event.


Complete a brief survey after each presentation. You must complete the survey within one week of the event.


After attending 5 or more events, click the button below to complete the final Arch Ready survey by Friday, December 1, 2023 at midnight. A UGA Career Center staff member will verify your attendance and contact you to prior to finals confirm your completion of the program.



---

COMPLETE THE FINAL ARCH READY SURVEY

---

You will receive an email with your digital Certificate by December 7, 2023.
Arch Ready Programs
No events of this type are currently scheduled. Please check back soon for updates.
Frequently Asked Questions
Quotes from Previous Program Participants
"Great program because it's information we are missing in the classroom."
"I enjoyed learning about a topic that was so important for our current job search."
"I liked that you brought in a real professional and had her tell us what companies wanted..."
"We walk around thinking we know everything about careers and school, but we actually don't know much. It was nice to get good information and tips regarding my future."