Networking with experienced UGA alumni, faculty and staff can help you get ahead in life and career, but where do you even start? The UGA Mentor Program narrows down the world of possibilities to meaningful connections. It personalizes the networking experience; connecting you with mentors that are just right for your commitment.
It has definitely been amazing having someone in my corner to help me through the uncertainties and keep me motivated! I truly enjoyed the experience and the impact it has made on my first year in college. I value the life-long connection I have made with my mentor.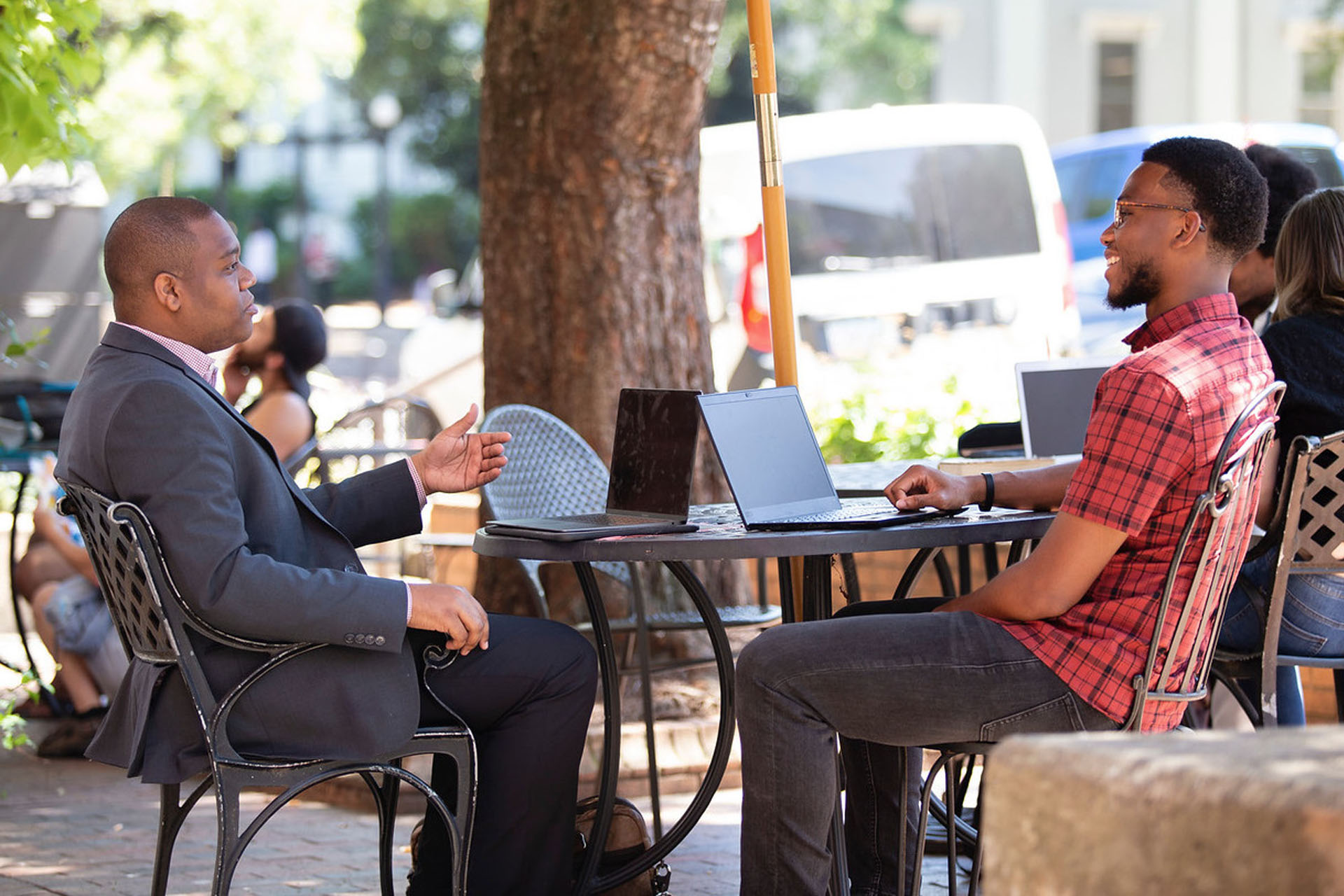 Getting Started is Simple
Create a profile at mentor.uga.edu.
Watch a short orientation video.
Request a mentor. You can find the right mentor for you by narrowing down your search based on location, identity, industry, and more.
Commit to a 16-week mentorship (investing 1-2 hours/month), or request a Quick Chat for a one-time, 15-30 minute conversation.
---
Tips to Develop a Successful Mentoring Relationship
Take the lead in the relationship and establish the expectations for the mentorship.
Use our online resources to guide your mentorship.
Display professional behavior by responding promptly and communicating professionally.
Work with your mentor to set goals for the year, soliciting constructive feedback and guidance to promote personal and professional development related to your goals.
Accept and act upon constructive feedback.
Send your mentor a hand-written thank you card or email for investing in you.