Career Events & Arch Ready Programs
VIRTUAL Financial Planning, Housing & Consumer Economics Internship and Career Fair
---
Date: February 9, 2021
Time: 1:00 pm until 4:00 pm

Location: Virtual Venue (Online)Virtual
The Virtual Financial Planning, Housing, and Consumer Economics Internship and Career Fair offers the opportunity for students to network with employers with a special interest in hiring FHCE students. Students at all levels of their educational experience will have an opportunity to learn about internship and full-time openings available. Students who are seeking internships and full-time jobs in these industries are highly encouraged to attend.
Student registration for the FHCE Fair is OPEN! Please visit the Virtual FHCE Fair Handshake page to register & find more information.
During the fair, attendees will have the opportunity to attend virtual group sessions (30 minutes) and one-on-one sessions for 10 minutes each.
Participants will need to register and sign up for group and 1:1 sessions before the fair in order to meet with employers.
For information on how to register, create a schedule, and prepare for the virtual fair please visit: https://career.uga.edu/20/20_virtual_fairs
Attendees will be able to access the fair online and through the Handshake App.
Visit www.career.uga.edu for a list of Career Center events and workshops to prepare for the Fair.
Additional Resources:
Special thanks to our Silver-level sponsors: Vanguard, CARROLL, SignatureFD, Fischer Homes, & Landmark Properties - Landmark Corporate.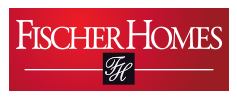 Recommended dress for this event: Business Professional
More information: (706) 542-3375
This event is sponsored by the University of Georgia Career Center and the College of Family and Consumer Sciences
*Unless otherwise noted, all University of Georgia Career Center events are for University of Georgia students and University of Georgia alumni only. Some employer information sessions are conducted by invitation only. Before attending an employer information session, please check the event details in Handshake to determine any attendance eligibility requirements.
The Career Center is committed to providing access for all people. If you have accessibility concerns, please contact us at career@uga.edu at least 2 weeks prior to the event to arrange reasonable accommodations.