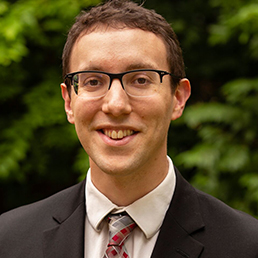 Justin Burnley
Lead Career Consultant
Career Consultant for the Franklin College of Arts & Sciences (Social Sciences)
Justin is from Athens, GA, and received his undergraduate degree in English from the University of Georgia and a Master's in Library and Information Science (M.L.I.S.) from Valdosta State University. He currently serves as the Career Consultant for students majoring in Social Sciences from the UGA Franklin College of Arts & Sciences. Previously, Justin has enjoyed moving and storing unique and rare materials from the history and culture of Georgia in the UGA Special Collections Libraries vault. On weekends, he provided reference services for the patrons of the Athens-Clarke County Library. Prior to joining the UGA Career Center, Justin served as an academic advisor in the Office of Student Services for the UGA College of Education. He is passionate about helping students find all the information they need for their success and supporting the Career Center team. His favorite author is J.R.R. Tolkien.
"Elves seldom give unguarded advice, for advice is a dangerous gift, even from the wise to the wise, and all courses may run ill. But what would you? You have not told me all concerning yourself; and how then shall I choose better than you?" -J.R.R. Tolkien, The Fellowship of the Ring
Majors Served in the Franklin College of Arts & Sciences:
Anthropology
Atmospheric Sciences
Cognitive Science
Communication Studies
Geography
Psychology
Sociology
Please feel free to connect with me on LinkedIn, linkedin.com/in/jburnley/.
Opportunities to Connect with Justin
To schedule an in-person or virtual/online appointment with Justin Burnley, please do so through your Handshake account, or call the Career Center at (706) 542-3375.
You may email Justin Burnley at .(JavaScript must be enabled to view this email address).
---
Need help before you can meet with your Career Consultant? Take advantage of our Drop-In Hours when classes are in session.