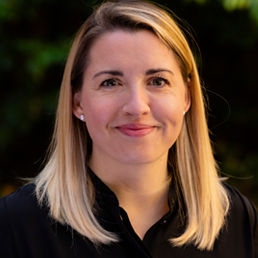 Kali DeWald
Associate Director of Alumni Career Services
Kali DeWald serves as the Director of Alumni Career Services and works in the University of Georgia's Career Center in Athens, GA. She holds an M.S. in Career Counseling and a B.A. in Anthropology from San Francisco State University. She is a Nationally Certified Counselor (NCC) and is also certified in the Strong Interest Inventory and Myers-Briggs Type Indicator (MBTI). Currently, she serves as a member of the Career Center's Diversity Committee and is President of the Georgia Career Development Association.
Opportunities to Connect with Kali
To schedule a virtual/online appointment with Kali DeWald, please do so through your Handshake account. Once scheduled, your Career Consultant will send you a virtual meeting invitation via Zoom.
To participate in virtual drop-in hours, which are held Monday through Friday from 11:00am to 2:00pm, please view the instructions here.