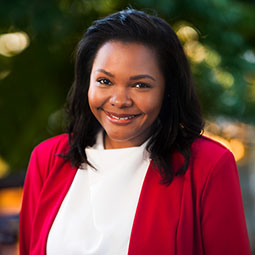 Dr. Megan Brock
Assistant Director of Graduate Student Services and Faculty Engagement
As the Assistant Director of Graduate Student Services and Faculty Engagement, Dr. Megan Brock is dedicated to supporting graduate students, professional students, and faculty in career pathway education and development. Her focus is to empower students to be architects of their own future through programming and digital resources. Regarding supporting faculty, her focus is to equip them with resources for engagement with undergraduate, graduate, and professional students for career development success.
Megan earned her undergraduate degree in Psychology from Georgia Southern University. She earned her M.S. in Psychology from Clayton State University. Lastly, she earned her Ph.D. ('18) in Educational Psychology from the University of Georgia.
Over the course of her time at UGA, she served as a Specialist in Teaching and Learning at the Center for Teaching and Learning briefly before becoming a Lecturer in the Division of Academic Enhancement. As a Lecturer, she earned notable accomplishments such as being awarded the division- wide teaching innovation award, being a Special Collections Faculty Fellow, and being a part of the Active Learning Summer Institute.
Opportunities to Connect with Megan
To schedule an in-person or virtual/online appointment with Megan Brock, please do so through your Handshake account, or call the Career Center at (706) 542-3375.
You may email Megan Brock at .(JavaScript must be enabled to view this email address).
---
Need help before you can meet with your Career Consultant? Take advantage of our Drop-In Hours when classes are in session.