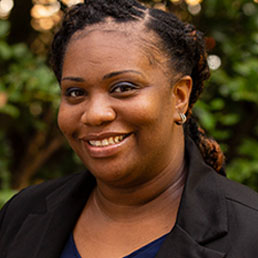 Toni Latham
Senior Career Consultant
Senior Career Consultant for the College of Education
Toni joined the Career Center team in December 2018 as a Career Consultant for the College of Education. Toni received her Bachelors of Applied Science in Business Management from Davenport University and Master of Arts in Counselor Education with a concentration in School Counseling from Western Michigan University in Grand Rapids, MI. She is a Licensed K-12 School Counselor, Professional Counselor (LPC), and is recognized as a National Certified Counselor (NCC). Toni has three years' experience teaching college courses geared towards incoming freshmen and transfer students to help them be successful in acclimating to college life. She enjoys making connections with students and being a champion for them while they travel life's journey.
Opportunities to Connect with Toni
To schedule a virtual/online appointment with Toni Latham, please do so through your Handshake account. Once scheduled, your Career Consultant will send you a virtual meeting invitation via Zoom.
To participate in virtual drop-in hours, which are held Monday through Friday from 11:00am to 2:00pm, please view the instructions here.