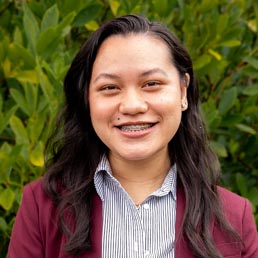 Kristine Ytem
UGA Mentor Program Graduate Assistant
Kristine Ytem joined the UGA Career Center as a UGA Mentor Program Graduate Assistant in August 2021. She is currently pursuing her M.Ed. in College Student Affairs Administration. Kristine is a May 2021 graduate from the University of South Carolina Honors College with a Bachelor of Science in Experimental Psychology. Kristine is committed to ensuring that every student feels valued and supported and has a mentor in their corner prior to going through the Arch. She is honored to be working in the UGA Mentor Program!
Opportunities to Connect with Kristine
You may email Kristine Ytem at .(JavaScript must be enabled to view this email address).
---
Need help before you can meet with your Career Consultant? Take advantage of our virtual drop-in hours, which are held Monday through Friday (during Fall and Spring semesters) from 11:00am to 2:00pm.