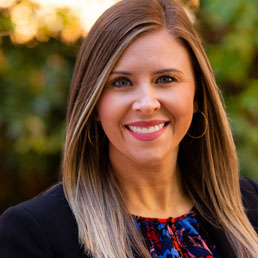 Whitney Prescott
Director of Career Development and Programs
As the Director of Career Development and Programs, Whitney Prescott (She/Her) oversees career development practices and programmatic efforts, including diversity, graduate student, Arch Ready, career counseling and coaching, and outreach programs. In addition, Whitney develops and leads all talent management initiatives for the career consultant and graduate assistant staff. Over the past eight years, Whitney has been a valuable member of our office, where she has advised students as a Career Consultant, gained national recognition for her efforts as Assistant Director of Social Media & Marketing, and created meaningful connections between students and employers as Associate Director of External Engagement on our Employer Relations Team. Prior to joining the UGA Career Center, Whitney served as a Career Counselor and a Human Resources professional at Murray State University. Whitney received both her Master of Business Administration and Bachelor of Science in Business degrees from the Arthur J. Bauernfeind College of Business at Murray State University. Outside of the office, Whitney enjoys world traveling, hiking in the North Georgia mountains, and spending quality time with her husband and daughter.
Opportunities to Connect with Whitney
You may email Whitney Prescott at .(JavaScript must be enabled to view this email address).
---
Need help before you can meet with your Career Consultant? Take advantage of our virtual drop-in hours, which are held Monday through Friday (during Fall and Spring semesters) from 11:00am to 2:00pm.