Do you know the power of dress? The way you present yourself can make or break various encounters you have in the professional world. Did you know it takes the average person seven seconds* to determine a first impression about you? You never know who you will run into, so it is always good to be prepared. We've gathered some very helpful information to help keep you on top of your best professional game.
Key Places
We all know that clothing prices can seem overwhelming high, especially if you are on a college student budget. That is why we have taken the time to give you some key places where you can find the perfect outfit to enter the professional world without breaking the bank.
Target - In recent years, Target has done an exceptional job offering affordable clothing that is both fashionable and professionally appropriate. You can find a wide range of professional separates and accessories you need to complete your professional look. Keep in mind your work grind on your next Target run.
Department Stores - Kohl's and Nordstrom are great examples of "go-to" places that are always able to keep up with the latest in professional attire. Department stores like these are known for having regular sales and clearance items that are definitely worth exploring.
Factory Stores - Specifically J. Crew and Banana Republic, have amazing factory store locations. At these places you can get the chic look that so many of us want, without having to pay traditional retail prices. Check these stores out because they were made to cater to your young career conscious self.
Online - If you know your size or you are able to measure yourself, online can be a great place to find unbelievable bargains. Try 6pm.com and the online versions of any of the stores mentioned above to snag those once in a lifetime deals.
Key Pieces
You are probably thinking, "Where do I begin?" and " What do I buy?" Do not fear the Career Center is here! After all, your success is our success.
Business Casual
This normally includes a wide array of separates. When first building your professional wardrobe, start off with neutrals ( black, white, gray, blue,etc.) and then build from there. With business casual, it is not uncommon to wear a variety of colors. Below are some key pieces that are always good to have:
Khaki pants/chinos

Button down shirt

Blouse

Dress pant

Pencil Skirt

Flats

Ankle boots

Brown or black dress shoes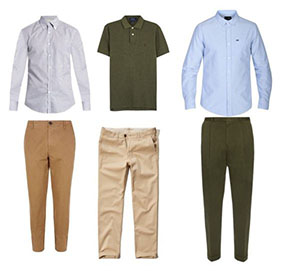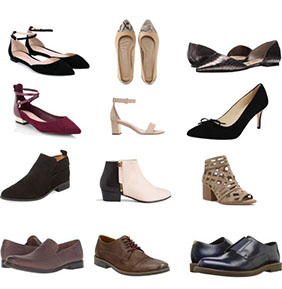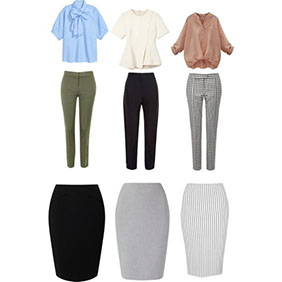 Business Professional
This dress is more on the formal side. Top and bottoms are often a cohesive unit. There are various types of suit you could wear, but make sure you have a black one first. Good color choices for a shirt or blouse that accompanies your suit are blue, white, and gray. Below are a list and some examples of go to business professional clothing:
A black or neutral colored suit

Blouse
Button down shirt
Black dress shoes
Nude or black close-toed heels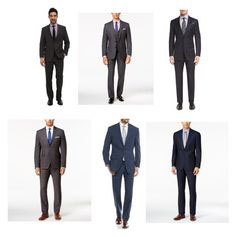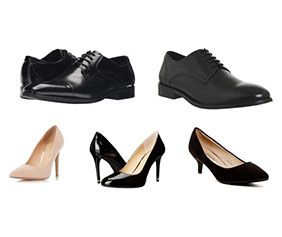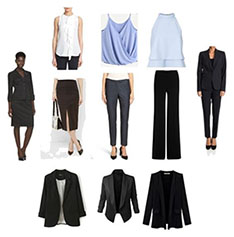 Pro Tips
Keep in mind, depending on the functional area and industry, these tips may not apply. The culture of some industries allow room for more individuality and creativity when choosing your business casual and professional dress. For example, more creative majors (Grady College, Art, Fashion, etc.) can get away with more colors and more trendy/fashionable professional dress.




Many professional outfits can go from career fair appropriate to networking mixer friendly with small changes. This can be as simple taking off your suit jacket or blazer.

Adding or changing accessories/jewelry
Changing your shoes
Adding a small pop of color (shirt,blouse,tie)


Try not to over accessorize your professional look. A simple watch/bracelet, pair of earrings, or necklace is acceptable. A tie can also add a piece of personality to your look.