Student Employee of the Year 2022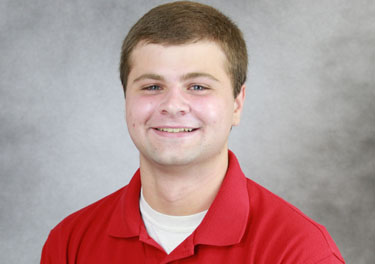 Second Place
---
Darden Braun
Bus Operator/Trainer of Bus Operators - Transportation and Parking Services
Hometown: Atlanta, Georgia
Sophomore, Civil Engineering
"It takes a ton of preparation, knowledge, flexibility and hard work to pull off what Transit does on game days. The position he helps with on game days requires a great deal of leadership and is usually done by a full-time Supervisor. Having said that, Darden handles this with the high degree a full-time supervisor does." - Jeff Arthur, Transportation and Parking Services
I have never worked with a student employee that shows as much initiative and professionalism as Darden. Darden showed extreme professionalism during his interview process to Transportation and Parking Services when he applied for the Student Bus Operator position. He stood out among all the other candidates. Upon his first few days at work, you could tell he was going to be a fantastic employee.
Because of Darden's professional and exceptional work ethic, he has stepped up and helped in a major leadership role during our busy game day operations. It takes a ton of preparation, knowledge, flexibility and hard work to pull off what Transit does on game days. The position he helps with on game days requires a great deal of leadership and is usually done by a full-time Supervisor. Having said that, Darden handles this with the high degree a full-time supervisor does. In fact, the other Transit employees that work around him on these days have numerous times told me how impressed they were with him. There was one game where we had an extra Supervisor that could take that position and everyone that worked there asked if Darden could stay in that position because of how well he performed. I also spoke to several police officers in that area over the course of the football season and they all commented on how impressed they were with him. I had asked one of the officers during the Kentucky game to help clear the road for the buses and the he told me to just wait a second and watch because it would be done perfectly by one of your guys. Sure enough, Darden commanded the situation and cleared an extremely busy street and it brought a smile to both my face and the officer's face.
When I talked to Darden about his future, he stated that he was drawn to Transportation and Parking Services by his long-standing interest in public transportation. He said he has found buses fascinating from a young age, and takes great pride in having the opportunity to be behind the wheel, keeping the University and the greater Athens Community moving while building lasting relationships with passengers and fellow drivers.
He also goes the extra mile (pun intended) to help out customers and take care of the equipment he uses. One example is Darden taking extra effort to clean a bus after a passenger was sick after a night of partying. Darden took the time to scrub and disinfect the bus beyond what most people do to ensure the bus was clean and ready for service the next day. Darden is an outstanding student employee who is not only capable and hardworking, be he is also someone who is using his time as a student employee to prepare himself for his desired career path after college. I see him using what he has learned in both the classroom and driving a bus at UGA to go far in the field of public transportation after graduation.
---
Nominated by: Jeff Arthur, Transportation and Parking Services
---